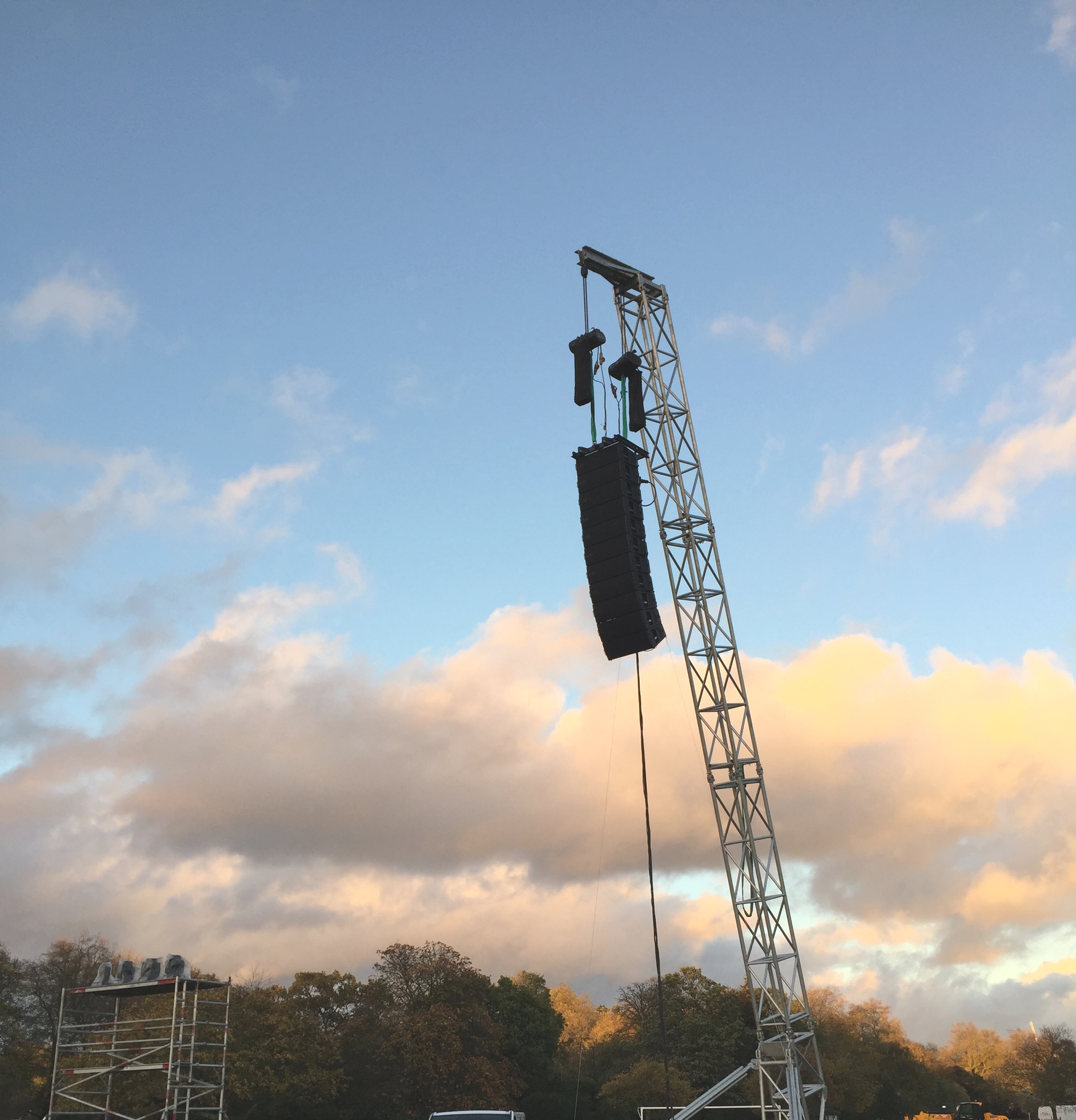 With a sold out crowd of over 50,000 and working in Central London, minimising leakage to the surrounding residents, while maintaining the required coverage and impact within the audience area was paramount. Martin Audio's award winning MLA Compact was the perfect solution all round.
Two hangs of Martin Audio MLA Compact where deployed along with with additional elements to provide front-fill. The system was programmed by our own Doug Hunt to cover the 150m deep audience area before quickly dropping off to avoid annoying nearby residents and food vendors. The two hangs were supplemented by eight Martin Audio WS218X subwoofers powered by MA12k-DSP amplifiers to add the crucial low end.
The event was a great success despite the threat of rain, and Jubilee Fireworks did fantastic work putting on another awesome display.